Immediately after his murder, Late Afande Kirumira's Chat with an anonymous person has emerged with him narrating how some people wanted him dead.
However  Kirumira seemed not afraid of death as he was contented with the work he has done for the State especially in the fight against criminality.
He is quoted saying that God is in control and that we are all meant to die therefore as long as one is standing for the truth, then there is nothing much to worry about.
Below we provide the whats-app chat the Late Kirumira had with anonymous Political Person
[corona country="Uganda" title="Uganda"]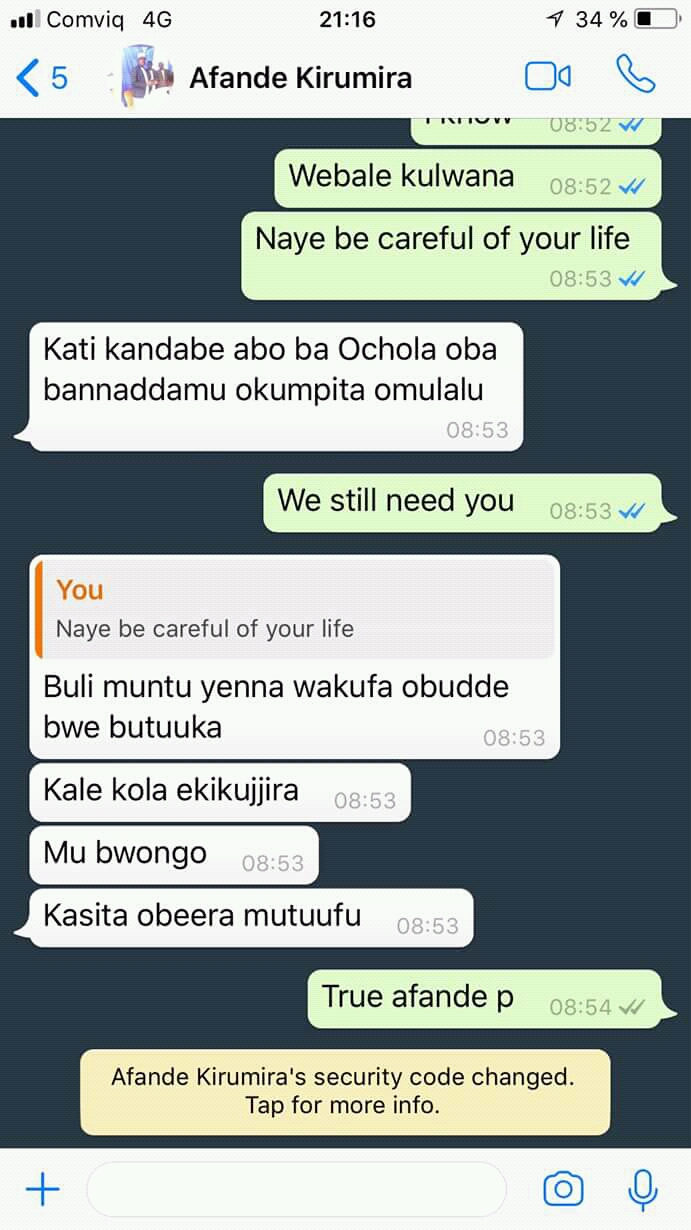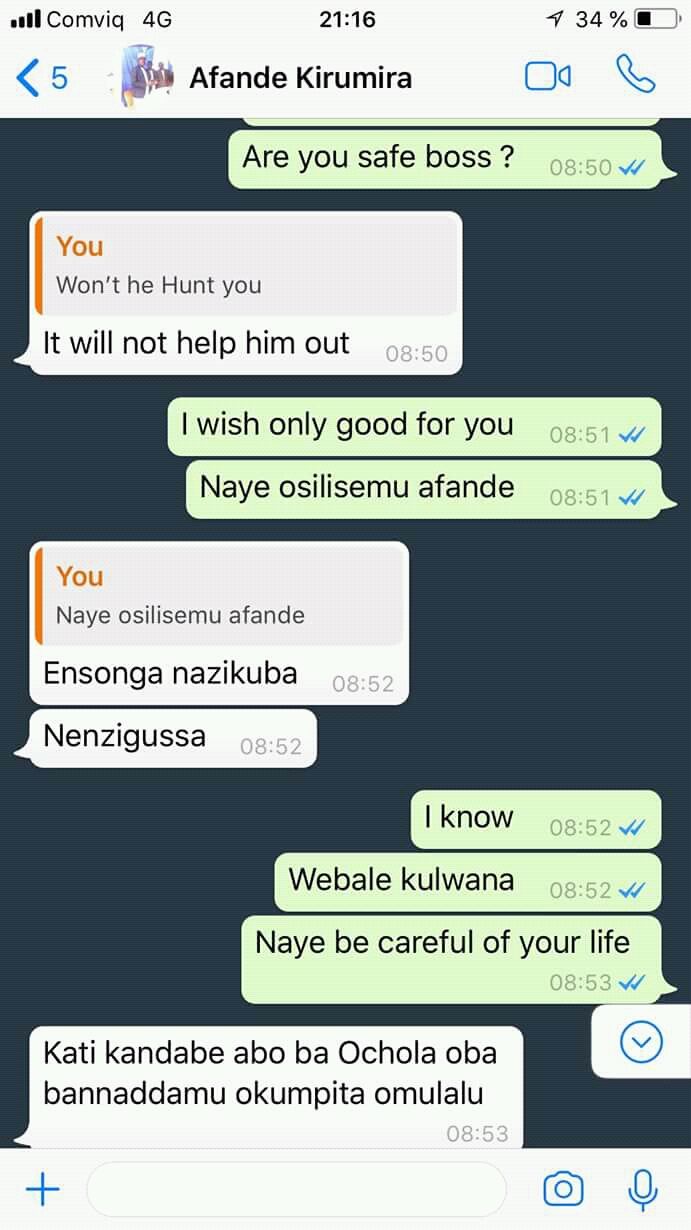 In the chat late Kirumira is quoted saying "There is no problem with bail,the facts that i presented long ago came to light, according to our understanding we believe they are referring to Kale Kayihura who was released on bail not more than two weeks ago.
[corona country="Kenya" title="Kenya"]
Its also remembered that Kale Kayihura and fallen ASP Kirumira fell out of relationship due to misunderstandings that led even to the late resigning from the police Force after which he was accused in court of Misusing office while in Old Kampala Police,Rolex theft among others were cases pinned on the Late Kirumira.
A few days after kirumira's death a highly prolific audio recording emerged pinning top police official of being responsible for the late DPC's tragic death ,listen to the audio here 
Sharing this post will keep fellow Ugandans Informed, share to group,page or on your timeline
#For more Details keep Subscribed to Eyalama.com by tapping on the Right Hand Red Bell
Add your comments:
Download Our News App Here