As Police labours to salvage its fast deteriorating public trust amid increased involvement in criminal acts including espionage, a plot to eliminate individuals in Uganda's security agencies and in the media considered antagonistic to Police has emerged.
Reliable sources during the then Police Chief Kale Kayihura's reign disclosed to this website that high ranking officers within Uganda Police backed by the government of Rwanda had conceived a grand scheme to assassinate top security officers and journalists considered as threats to their interests.
This was known to be a deep relationship between the then Police chief, Gen Kale Kayihura and Rwanda's security and intelligence organs.
Sources working within the security establishment in Uganda who preferred anonymity as to speak freely, told this website that the discreet plot was hatched in Kigali recently.
Uganda
Last updated: January 24, 2021 - 11:14 am (+00:00)
"The meeting which was held in Kigali was attended by Herbert Muhangi, the then Commander of Uganda's notorious Police Flying Squad together with five Rwandan Generals," the credible source said.
"Muhangi is said to have been on the meeting as Gen Kale Kayihura's representative in a calculated move, to avoid raising suspicion in Uganda's government circles, at a time when his dirty dealings with the Kigali administration were in the public realm," our source intimated.
Kenya
Last updated: January 24, 2021 - 11:14 am (+00:00)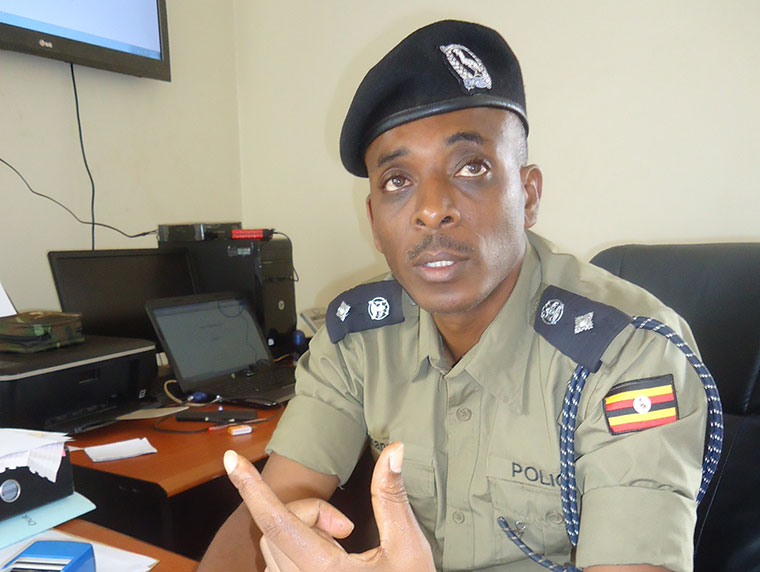 The Kigali meeting is said to have been organized by the Inspector General of Police of Rwanda, Gen Emmanuel Gasana and was attended by among others; Gen James Kabarebe, Rwanda's Minister of Defence, Gen Fred Ibingira, the Reserve Forces Commander and Dan Munyuza, the Deputy Inspector General of Police for Rwanda.
Central to the discussion was hatching plans on how to continuously undermine Uganda's security through acts of espionage, redeem Gen Kayihura's dented image and eliminate those against his acts and intentions.
Rwanda
Last updated: January 24, 2021 - 11:14 am (+00:00)
During the Kigali meeting, our source said, someone boasted, "the Kawesi operation was successful and nothing happened. They (Uganda security) did not react. We can execute these other operations and nothing will happen. Museveni is still in for a big surprise."
The late Police Spokesperson, AIGP Andrew Felix Kawesi was brutally assasinated in 2018 on his way from home.
Shocking evidence obtained by this website indicates that targets of a series of assassinations included senior officials in Uganda's security agencies that were tightening the grip on errant Police officers including Kayihura's closest allies as well as journalists and news Editors that had continued to expose the rot in the Police Force.
"Rwanda is particularly angered by the dismantling of their intelligence cells and killer squads they have secretly maintained in Uganda for years," one of our sources said.
Following the meeting in Kigali, the then Flying Squad Commander, Muhangi was facilitated with huge chunks of cash to execute the secret missions. Muhangi hence thereafter started purchasing property including land and buildings in Uganda.
With a lot at stake, authorities in Rwanda worried that the continued anti-Kayihura coverage in Ugandan media could thoroughly expose to the population of Uganda and the rest of the world to their illegal dealings with the Uganda Police which included illegal repatriations, mysterious murders, kidnaps of Rwandan refugees living in Uganda and elsewhere in the world whose growing number is considered a threat to Kigali.
"They were planning to assassinate people here and cause chaos that would turn Ugandans against Mzee," the source told this website.
"Since the military crack down on some senior Police officers who were doing Kayihura's dirty work, the IGP has embarked on efforts to clean up his image by compromising journalists and some news Editors to push a narrative that paints the Police in good light while tainting other security agencies," our source added.
Those that had stood their ground and rejected attempts to 'oil their pockets' lived in constant fear for their lives. They immediately enlisted among the targets of the latest operation codenamed "Operation Save Kayihura" hatched in Rwanda.
Some of the top media houses journalists raised concerns as they said they had been noticing unusual happenings that they considered threatening including being followed by unknown elements.
Targeted media practitioners included Stanley Ndawula of the Investigator who was hence arrested on grounds of publishing a story disorganizing the then Powerful IGP Kale Kayihura, Robert Kabushenga the Chief Executive Officer of the New Vision, Tabu Butagira of Daily Monitor, Sarah Kagingo of SoftPower News, as well as government mouthpieces; Ofwono Opondo (government spokesperson) and his deputy Col (Rtd) Shaban Bantatiza and Brig Richard Karemire who speaks for the Ugandan army.
One after the other, the plot intended to bring down key figures in government as well as high ranking army officials in sister security agencies whom Kayihura considered to be opposed to his agenda – those loyal to the position of President Yoweri Museveni.
Those in the security infrastructure who were targeted included Senior Presidential Advisor on Defence and Security, Gen Salim Saleh (Rtd), Senior Presidential Advisor for Special Operations, Maj Gen Muhoozi Kainerugaba, the Chief of Defence Forces, Gen David Muhoozi, Minister of Security, Lt Gen Henry Tumukunde, Chief of Military Intelligence, Brig Abel Kandiho, ISO Chief Col Kaka and Gen Elly Tumwiine (Rtd) who chairs the National Security Council sub committee.
Others are Maj Gen James Mugira who heads the National Enterprises Corporation, Maj Gen Sam Kavuma, the Deputy Commander for Land Forces, Brig Sabiti Mzei now deputy IGP, Brig Don Nabasa who commands the Special Forces Command (SFC) and Col Charles Asiimwe who heads JAT.
Senior officers in the Police were also on the list. These are; Director of CID, Grace Akullo, Director of Interpol, Fred Yiga along with his deputy, Elly Womanya and Special Interpol Representative to the African Union, Francis Rwego.
Other senior government officials like the Attorney General, William Byaruhanga and his deputy, Mwesigwa Rukutana, and the Director of Public Prosecution (DPP), Mike Chibita were among those to be taken out.
"They were planning to take some Judges down. Ndungutse (Policeman) was also on the list of hit men, but was transferred to Nairobi recentl. I hope he is not assassinated in Kenya," our source said.
This website also understands that the mission also intended to eliminate His Majesty the Kabaka of Buganda in a bid to instigate chaos in the country.
According to information obtained this website,Kayihura's blue eyed boys Col Atwooki Ndahura the then Police Director of Crime Intelligence and the then Commander of the Police Flying Squad, Herbert Muhangi were coordinate the planned killings while liaising with Rwanda's Chief of National Intelligence and Security Services (NISS), Maj Gen Joseph Nzabamwita.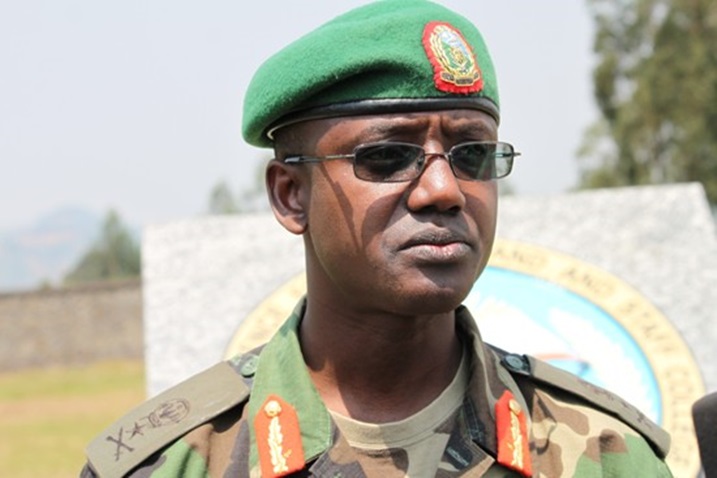 According to our sources, the Kigali plotters pointed out in the meeting that should these killings be carried out successfully, the blow to Uganda's political and security establishment will be of major proportion. Junior officers will lay their tools down out of fear while others will be forced to conspire in exchange for their safety.
From the magnitude of this covert operation, the key question remains – how much dirt did the then Kayihura's loyal Police conceal that it would go to the extent of conniving with a foreign country to bring an entire government down?
Deal gone bad
A few weeks after the meeting,two Europeans, a Finnish national and Swedish national were found dead in two executive hotels in Kampala – Sheraton Kampala Hotel and Pearl of Africa Hotel in a space of two days.
Tuomas Juha Petteri, 42, from Finland was killed at Pearl of Africa Hotel on February 5 while Alex Sebastian, 41, from Sweden, died from his room at Sheraton Hotel the following day. However, at the time, both Police and the local media reported that the causes of the deaths were unknown.
But this website through the source has since learnt that both Petteri and Sebastian were assassinated following a botched con deal involving Police authorities to implicate the Internal Security Organization (ISO) boss in a corruption scam to defraud an 'investor'.
The plot too was conducted with the aid of Rwanda. A Rwandan agent identified as Clement Wahuma working with the Directorate of Military Intelligence (DMI) had arrived in Uganda, a week prior to the double assassination.
He entered Uganda through Entebbe Airport and he would later book himself into Sheraton Hotel where he spent weeks meeting different individuals including media personnel whom he facilitated financially to clean Kayihura's image in the public.
But soon, Ugandan intelligence services learnt about Wahuma's operations though they did not rush to arrest him as they wanted to know the contacts he was meeting and what they were discussing.
"I have information that the agent met with a Director of a major media house, I also have information that part of mission was to start a campaign to clean up Kayihura in the public domain," the source revealed to this website.
"The Rwandan assasin, Clement who was clandestinely in touch with elements in Uganda Police  there-hence left the hotel and started hiding in the Rwandan Embassy in Kampala," the source added.
Plot to implicate Other Security Agencies
While the public was led to believe that the death of Petteri at Pearl of Africa Hotel was an isolated incident, that was not the case. The Finnish national who is said to have owned a security company back home arrived at Entebbe Airport from Finland.
Upon arrival at the airport, he told immigration authorities that he was an investor and was in Uganda to meet the head of the ISO, Col Frank Kaka who also happened to be on the assassination list.
Peterri then handed a letter purportedly signed by a State House official to authorities at the airport after which immigration contacted the ISO boss, Kaka to confirm whether he expected a visitor but he (Kaka) denied having any knowledge of the visitor.
Having failed to verify Petteri's documents with State House as it was late, he was escorted to his hotel at Pearl of Africa Hotel.
Investigations into the matter later indicated that Petteri was invited to Uganda by con artists working for Police and its Rwandan allies to aid a setup that would implicate Kaka as having attempted to extort money from a potential investor.
However, the plan went terribly bad when immigration authorities at Entebbe tipped off the target (Kaka) of his 'visitor' which raised suspicion. The verification of the paperwork with State House had also sent shivers among the plotters leaving them with no option but to eliminate Petteri before he could give out information on the entire plan.
The conmen who set up the deal were all been arrested and and put in CMI custody.
The story is akin to allegations that were leveled against former and now returned Chief of Staff of Land Forces, Brig Leopold Kyanda, who in 2016 was setup to have conned investors in an arms deal which saw him lose his position.
He was later cleared of wrongdoing by a UPDF investigation and was since reappointed.
According to the then Kampala Metropolitan Police Commander, Frank Mwesigwa, the people who gave Petteri a "forged" invitation were working with ISO operatives.
One of the dailies quoted Police sources as saying that the so-called ISO operatives who invited Petteri are the ones who referred him to Pearl of Africa Hotel for residence.
Little wonder perhaps that a source in the media revealed that when the Finnish national was discovered dead, Police was quick to circulate the story in different media outlets prior to briefing the other security agencies. It is believed that this move was to further the motive of tainting sister security agencies.
Entebbe authorities there-hence revealed that among the people who had turned up to receive the dead foreign nationals was a police officer.
So this week as we see the Ugandan government deport top MTN officials on grounds of Espionage it should be remembered that all this was hatched by the then Powerful IGP Kale Kayihura and his blue eyed boys.
Add your comments:
Download Our News App Here