The InspectorGeneral of Government has ordered for a verification exercise to be carried out on the assets and liabilities declared by Dr Louis Kasekende, the deputy governor of Bank of Uganda.
Through a letter dated October 18, 2018 addressed to Bank of Uganda deputy governor Kasekende, signed by Annet K. Twine on behalf of Irene Mulyagonja, the IGG says that Victor Acidiri and Doreen Tusiime have been appointed to over take charge of this verification exercise.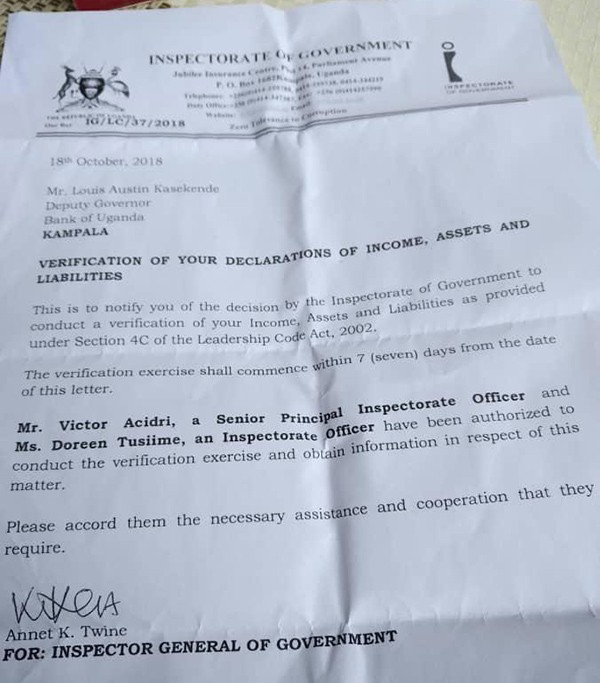 The verification exercise is to validate whether the assets and liabilities declared by Kasekende are a true reflection of his wealth. The exercise was supposed to be carried out seven days from the date of the letter but sources said it is still ongoing.
The verification follows leakage of information and reports that the deputy governor has various properties in and around the city center that were not declared as per the Leadership Code Act
Premium Content: To Subscribe to your favorite plan, sign up Here