As our neighbors Kenya battled with long time threatening terror Islamist's group backed assassins, while it seemed to the Kenyan audience, many imagined he could be attached to a classified security agency, may be an Israeli commando while the Ugandan group simply wondered how a man, with no bullet proof, pistol in hand was hovering around the place where bullets are flying from their magazines.
With the pictures going viral, it became clear that man was not making a grand appearance, he was returning to fetch more people to safety, his last appearance being the West Gate terror attack in 2013, and this is none other than Inayat Kassam.
Uganda Covid-19 Case Updates
Aged 51, Kassam according to Kenyan media was one of the first respondents to the Riverside attacks, swinging in with his pistol and sneakers and directing many captives to safety. One medium in Kenya informally reports that in one of his rescues he told a woman: "Not today my sister, you are not dying today," while he walked her through the movie-like-bullet flying scene.
Inayat while appearing on Citizen TV's home grown heroes interview in September last year, said he received a phone call of distress and he chose to abandon his ranch where he trains people in weapon handling and self defence, dashed to the West Gate and "without thinking it through too much" walked into the fire of terrorists to rescue fellow Kenyans.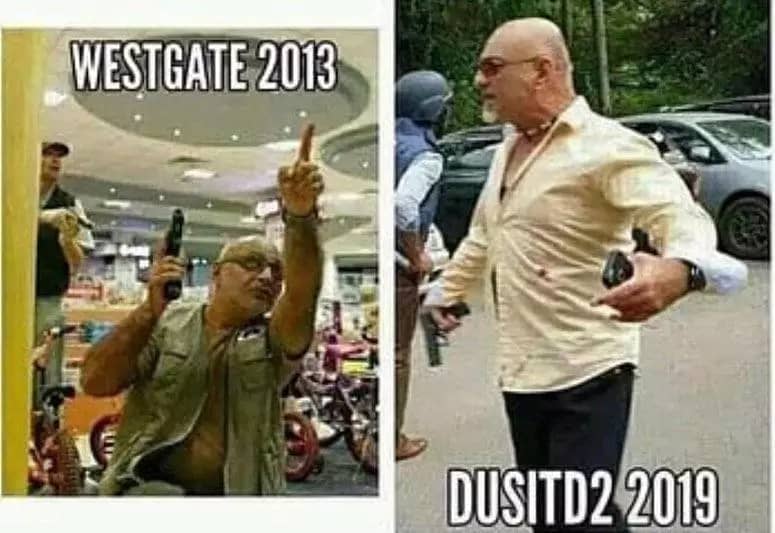 According to him, the goal was to rescue more and more lives even after he realised his own was in danger as he approached specific sections of the rescue mission.
"Coronavirus is spread through sneezing, coughing or contact with contaminated surfaces. To avoid the disease, wash your hands with soap regularly, don't spit in public, avoid crowds and stay home if you have flu. Protect yourself and your loved ones. Let's fight Corona together. This message is from the Ministry of Health"
He specifically hinted that among the most prized acknowledgements he got after the West Gate incident, was a home made certificate from his little daughter with scribbles; "All the people you have saved, have blessed you in their own ways. You are the biggest HERO."
But for Kassam, the strangest incident during the mission was when one of the captives he wanted to rescue asked him to produce his Identification before he could trust him.
"I looked at him and said, look bullets are flying everywhere, If I was the enemy, I would not call you to open the shop and come, I would break in and get you. He insisted until I had to show him some kind of identification."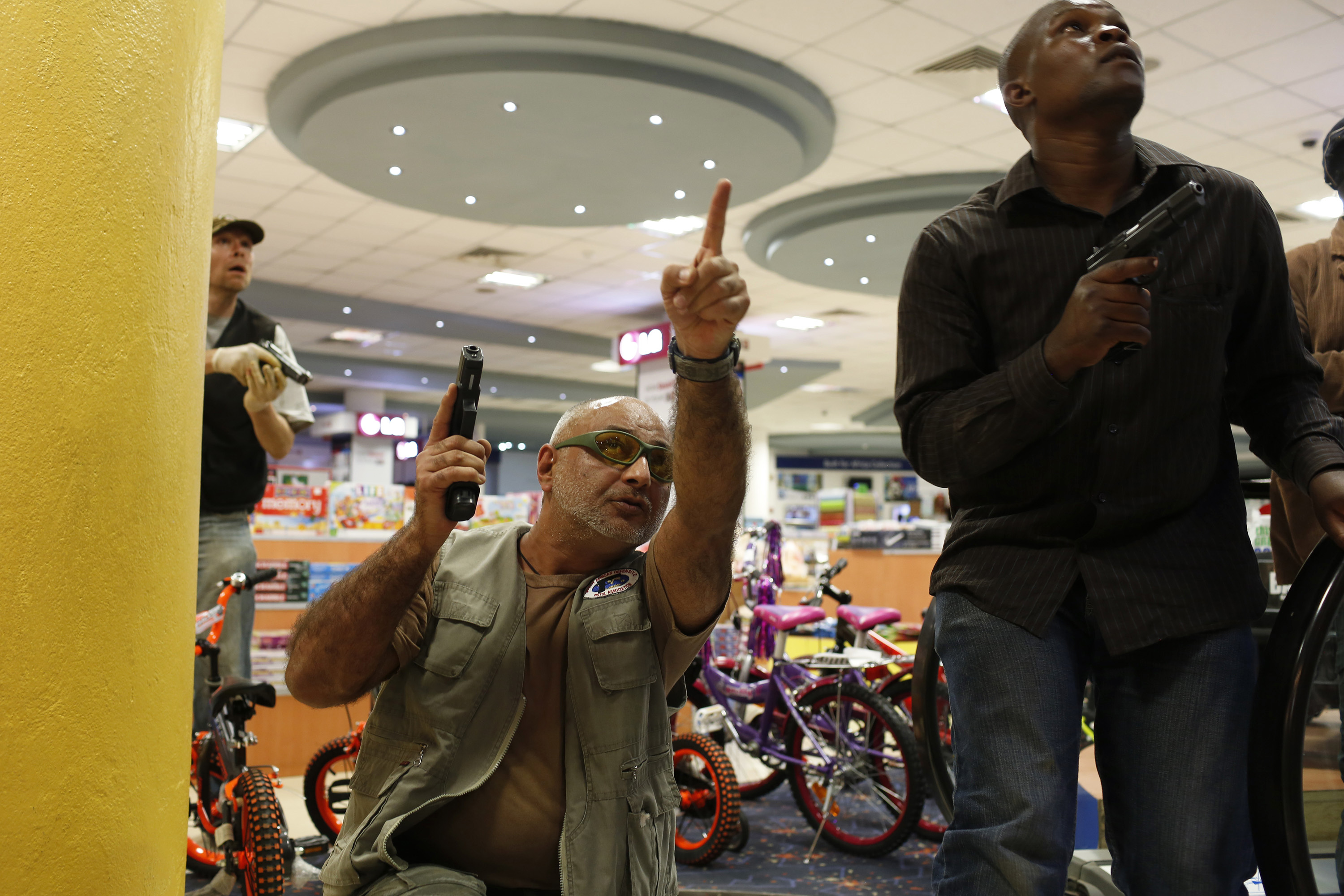 Following the end of mission at West Gate, Kassam insisted there was no need for credit required, but preferred that another incident in Kenya finds people more prepared and that they would have an opportunity this time round not to be condemned to bigger life losses.
Unfortunately for Kassam, five years later another matter recalled his services.
Kenyans and Ugandans at large have taken to social media to express gratitude towards this Kenyan Jack Bauer, many calling out the government to reward him for always throwing his body into the journey of grenades and terrorist guided bullets.
The unsung Hero. God bless this man #14riversidedrive #riversideattacks #InayatKassam pic.twitter.com/czjbp2vEfW

— Bjorn (@bjornkings) January 16, 2019
Who is Kassam?
He is licensed gun holder, a firearms instructor, training people on how to hand rifles, especially for close-range shooting. Kassam runs self-defence classes for individuals, security firms and corporate entities.
He is the only licensed rifle handling trainer in Africa outside South Africa
Kassam is also a listed instructor with Elite Defence Academy, South Africa's largest self-defense training organization, with certified Krav Maga Instructors across the country, as well as in Namibia, Kenya, and independent affiliates in other countries
Kassam is 46 year old local Kenyan and professional fire arms trainer and instructor
Download Our News App Here