President Museveni who is also Commander-In-Chief of the Uganda Peoples' Defence Forces (UPDF) has passed out a number of tank crews who successfully completed the Armoured Basic Crew Course at the Armoured Warfare Training School (AWTS) in Mubende District.
Speaking at the function, Museveni said he was satisfied with the skills displayed by the trainees on target identification, acquisition and destruction, applauding instructors for the job well done.
The President said the remarkable performance by the trainees is a demonstration of their ability to efficiently exploit the acquired knowledge.
"Putting to use the acquired knowledge will help us better the UPDF institution," he said.
The commander in chief also commended the Russian government for exhibiting a spirit of friendship to Uganda, a thing he said has enabled the UPDF to receive both equipment and training support.
Uganda and Russia have for several years been cooperating in the field of security and last month, the President struck a security deal with Moscow to assist in the "maintenance and upgrade" of military hardware during the Russia- Africa Summit in Sochi.
Speaking during the function on Thursday, Museveni also hailed the army leadership for preserving the environment at the training school and said there are plans to better accommodation facilities in all military barracks.
He however warned civilians against encroaching on the army land, a thing he said puts the force in a compromising state.
The Chief of Defence Forces Gen David Muhoozi noted that there is an improvement in the UPDF training and promised to have it maintained.
"We have been able to cope with the ever-changing training requirements. This has made UPDF better than before,"Gen.Muhoozi said.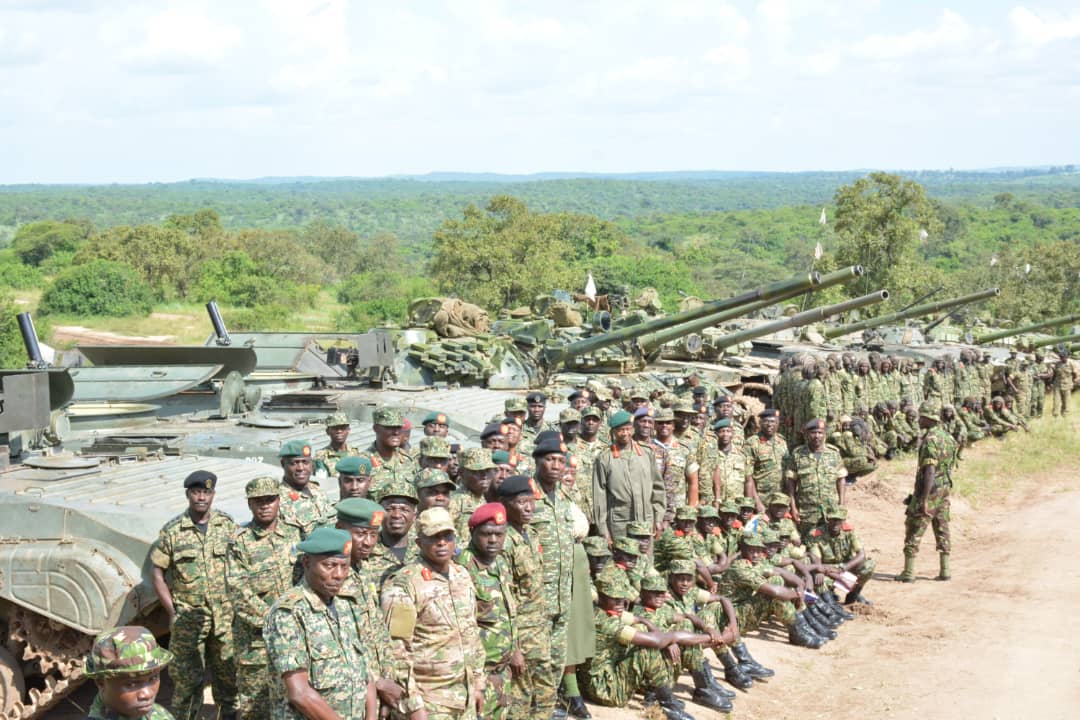 The CDF however, urged the graduands to maintain their loyalty to the country and the UPDF, observe discipline, and ensure a healthy living so that they can effectively execute their constitutional duties.
Brig Deus Sande, the Commandant of the training school, lauded the instructors, especially the Russian experts, for being committed and reliable to the cause of transforming the UPDF.
The one-year course was on T-90, T-72 and T-55 tanks in which the trainees also acquired skills on application of Infantry Fighting Vehicles, both tracked and wheeled.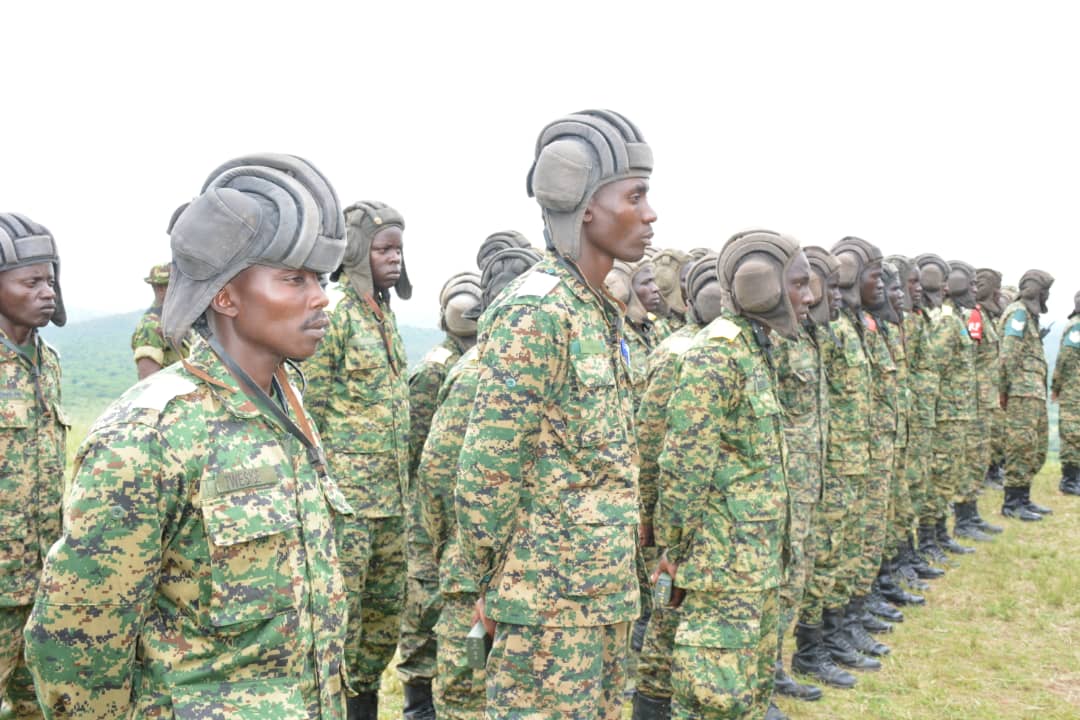 According to the chief instructor Col Jackson Kajuba, the course aimed at building capacity of tank operators to reinforce armoured formations in the UPDF.
The function also was attended by, among others, the Senior Presidential Advisor on Special Duties Lt Gen Proscovia Nalweyiso, Member of Parliament for Kasanda North Simeo Nsubuga, Deputy Chief of Defence Forces Lt Gen Wilson Mbadi, UPDF Commander Land Forces Lt Gen Peter Elwelu, Commander Air Forces Lt Gen Charles Lutaya, Commander Special Forces Command Maj Gen James Birungi, Chief of Staff Land Forces Maj Gen Leopold Kyanda, and the Chief of Training and Recruitment Brig James Kinalwa.
MELBET PROMOCODE: eyalama10
Download Our News App Here