President Museveni has saluted the retired Uganda People's Defence Forces generals for accepting to serve their country without pay or little pay in the earlier days after the 1986 bush war.
A total of 19 generals who recently cleared for retirement from active service of the army were on Monday afternoon awarded certificates at a function presided over by Museveni at State House in Entebbe.
Speaking at the function, the president described the retirees as part of the mustered seed story that he wrote about that did a great job liberating the country.
"It was good that they suppressed some of their interests to work for no or low pay to defend the country. While in the bush, there was no pay and when we had just captured power, the pay was so low but they accepted to provide their services," Museveni said.
Uganda
Last updated: April 18, 2021 - 7:44 pm (+00:00)
The president explained that during the bush war and immediately after it, the country had little or no money that many people didn't want to serve in the army yet there was need for provision of security.
"If your country is still poor or disorganised, who do you ask to provide security when everyone does not want? We were, however, able to provide security for businesses to grow and civilians become rich. Later, those of us who sacrificed started benefitting slowly by slowly."
Kenya
Last updated: April 18, 2021 - 7:44 pm (+00:00)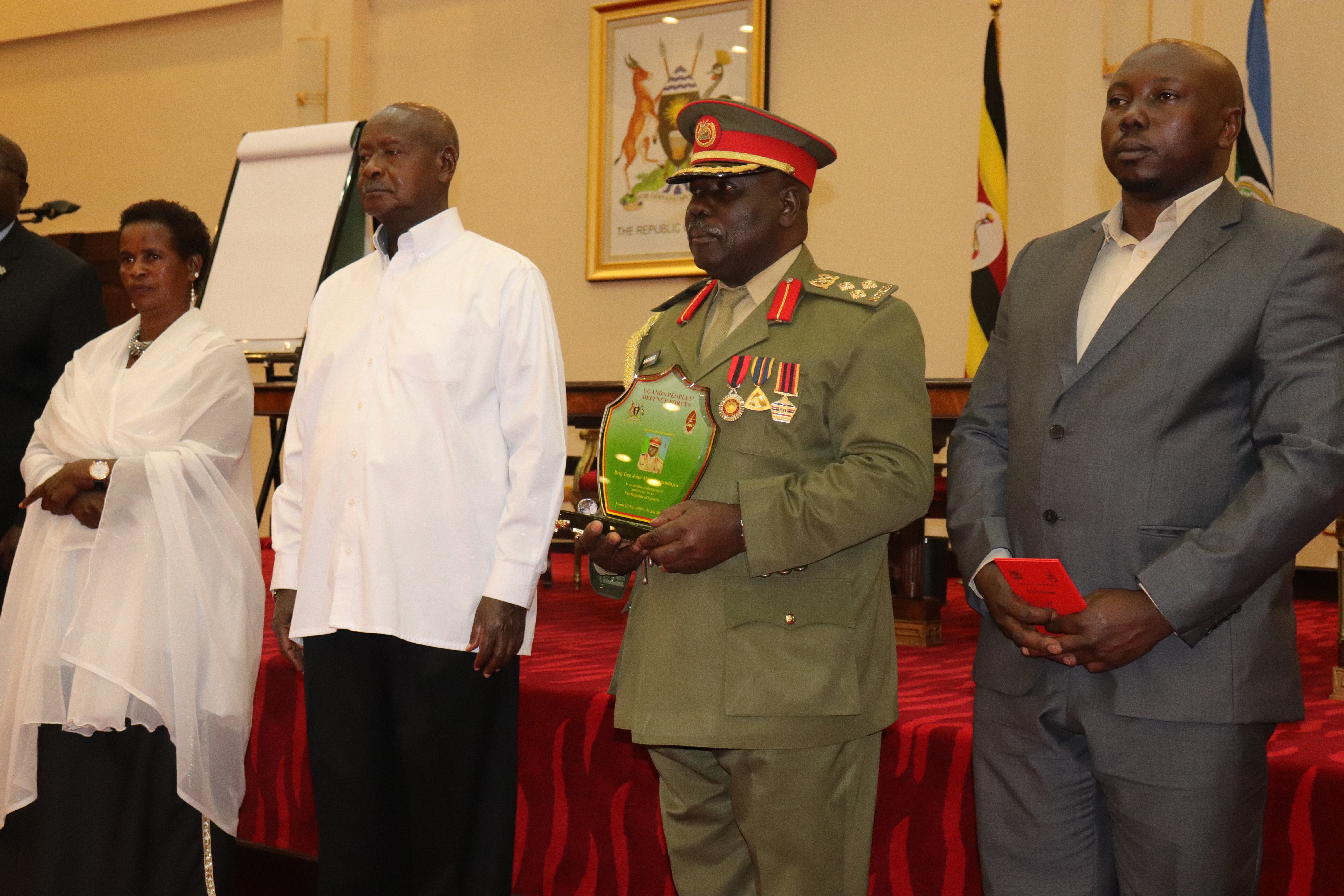 "We hope the country will remember us for helping so many people," Museveni noted.
The president, however, asked the army leadership to record individual success stories from all the retired soldiers who fought in the bush war that he said will help teach lessons to others.
Rwanda
Last updated: April 18, 2021 - 7:44 pm (+00:00)
He also urged the retired generals to help spread the gospel of wealth creation wherever they go.
The Chief of Defence Forces in the UPDF, Gen David Muhoozi said the retirement of 19 generals is a story of the army's renaissance.
"In the past armies and governments, retirement was because of death, exile, imprisonment, desertion or rebellion but we have changed it for better and slowly by slowly we are standardizing the process," Gen.Muhoozi said.
The CDF said such a colorful send-off of the generals is a gesture deserving of their sacrifice and contribution to peace and stability of the country.
Add your comments:
Download Our News App Here