Credit: softpowernews.
Pte Bakuru Muhuba, a UPDF soldier attached to the 35th Battalion based in Kisoro who was abducted by Rwanda Defence Force (RDF) at Cyanika Border has been released after 24 hours.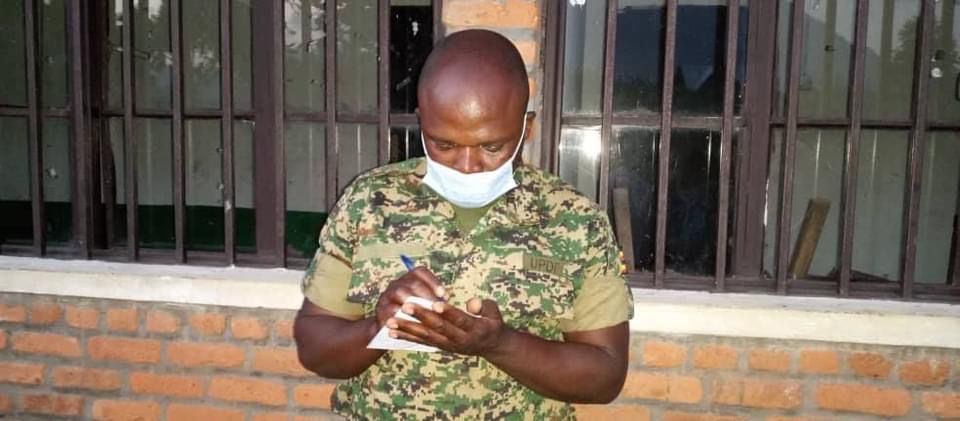 The soldier was part of the Ugandan soldiers on routine patrol on Uganda's side of Cyanika border point with Rwanda.
He had been abducted on Saturday 12 June 2021 after he stayed behind to ease himself before he fell in an ambush laid by Rwandan soldiers who had crossed into Uganda's territory.
[corona country="Uganda" title="Uganda"]
Bakuru was on Sunday night released with all his equipment, a highly placed source revealed.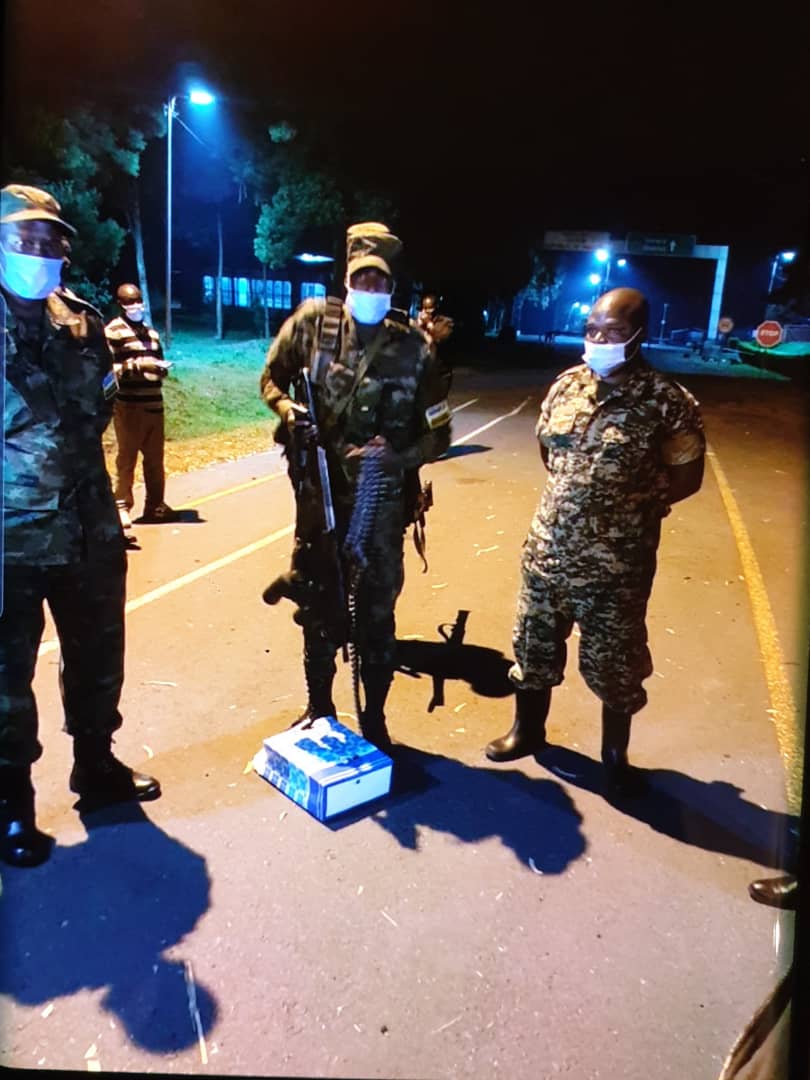 Rwandan authorities have in the past shot dead dozens of Ugandan traders who travel to their country for trade and visiting relatives. Many of these Ugandans are falsely accused of being smugglers. They have also shot Ugandan nationals within Uganda.
[corona country="Kenya" title="Kenya"]
In January this year, a Ugandan, Teojen Ndagijimana, aged 26, was shot dead by Rwandan Defence force (RDF) in Kumugu Trading Centre in Musanze District inside Rwanda, about three kilometres from the Uganda border.
Other Ugandans who have been shot dead by Rwandan forces are Alex Nyesiga, 32, who was killed in May last year together with a Rwandan national as they entered Rwanda from Uganda.
On November 9, two other Ugandans Job Ebyarishanga and Bosco Tuheirwe, both residents of Rukiga District near the border, were shot dead about 1km inside Rwanda. Rwanda police later claimed the deceased were smuggling raw tobacco into the country.
The killed Ugandans and Rwandans are never tried by any Rwandan courts of law but shot at.
These criminal acts by the government of Rwanda are happening amid the ongoing efforts to mend the relations between Kampala and Uganda.
Relations between the two countries became frosty in February 2019 when Rwanda unilaterally closed its border with Uganda at Katuna in February last year, stopping movement of goods and people from either country. Goods perished as cargo trucks whose drivers and proprietors were unaware of the developments queued up on the Ugandan side of the border.
Rwanda at the time claimed the closure was due to ongoing construction. President Kagame later said while communication had been made that he closed the border due to construction, the reasons were political.
He would later bar Rwandan nationals from crossing to Uganda by road through Katuna border citing mistreatment in Uganda.
However, Rwandans who travel to Uganda by air from Kigali through Uganda's Entebbe aiport are not stopped by the Rwandan authorities.
Ugandan authorities on the other hand said that while Rwandans are welcome to Uganda as always, the country will not tolerate comprising of its national security.
A number of Rwandans were arrested inside the territory of Uganda and charged for kidnapping Rwandan refugees and asylum seekers and illegally repatriating them to Rwanda, among other security related charges.
Uganda hosts more than one million refugees including Rwandan refugees who have over the recent years left the country in thousands.
Uganda's open-door policy to refugees is hailed by the United Nations (UN) as the most progressive in the world.
Add your comments:
Download Our News App Here