Rwanda Speaks Out On Its Soldiers Crossing Into Uganda
A diplomatic feud between Rwanda and Uganda has stopped most cross-border movements between the two countries, a situation that has had a huge effect on daily life for families in both countries.
A row between the two neighbouring countries has been simmering for the past two years but seems to have escalated when Rwanda closed its borders in March.
Both countries have traded accusations of interference in each other's affairs.
Officially, the Rwandan government says the border is open but many people trying to cross over are not able to do so.
The impact of the border disruptions is extremely personal for local communities.
A one young Ugandan man – Deo Hategeka – who expressed his anger and frustration that his means of earning a living had been disrupted by the border row.
He usually makes just over shs.20,000 a day working as a taxi conductor ferrying passengers across the border.
Another Ugandan trader Bedia Nizeyimana, who runs a shop at the border, says his business is struggling.
A warning by Rwanda's government to its citizens not to travel to Uganda has meant no business for the traders.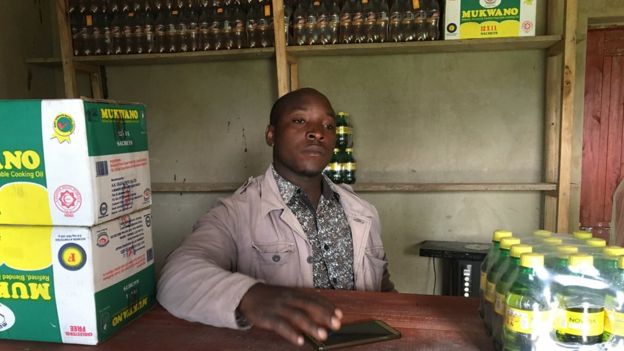 Ugandans are also hesitant to make the crossing because of the tensions.
Other low-skilled workers relying on a daily wage like cargo porters, currency traders and Rwandan labourers have been left idle.
There is also the issue of food.
Rwandans who live just across the border buy basic food like potatoes, tomatoes and fruits at the closed Cyanika border post.
Now, they have to sneak across using illegal pathways or by creating new shortcuts to bypass Rwandan security officials, for fear of arrest.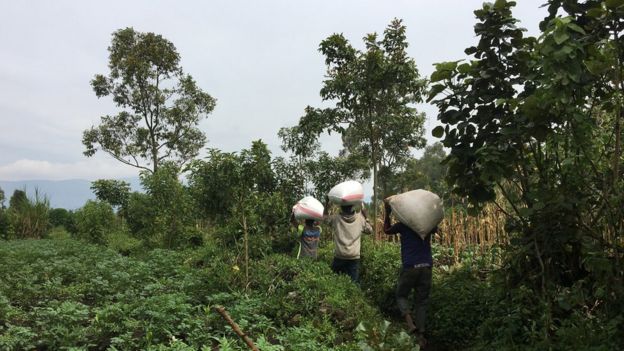 Many also commute into Uganda to access healthcare or education. Those facilities are reporting a drop in numbers.
A key feature of border towns are the big market days, which are mostly on the Ugandan side of the border.
Activity in these markets have pretty much ground to a halt without Rwandan customers.
Rwanda speaks Out On Its Soldiers Crossing Into Uganda
A Ugandan website on Thursday published an article entitled "EXCLUSIVE: Tension Flares as Rwandan Soldiers Cross into Uganda", in which it quotes that Rwandan soldiers enter Ugandan territory in search of drinks, food and cigarettes.
The article emphasized that ; "…after taking their drinks, they walk back to Rwanda". Referring to RDF Soldiers ,however the Rwandan government through its state owned Newspaper The New Times has come out to refute the allegations calling it misinformation.
"Really? Rwandan soldiers, wearing military uniform and carrying guns and ammunition would go all the way to Kisoro inside Uganda? This is cheap propaganda " A statement from the pro-Kagame newspaper read.
"One wonders what is on the other side of the border that cannot be found in Rwanda that would entice Rwandan soldiers to enter Uganda in utter violation of immigration rules." the newspaper adds.
The newspaper violently tries to frame it that Rwandan soldiers can not cross into Uganda in search for food,drinks.
"Claims that RDF soldiers were sighted in Kisoro are unfounded and are only aimed at selling a narrative to Ugandans that their territory is being infiltrated by Rwandan soldiers." the article's author retaliates